Tinted Distances, Poems by Edward Byrne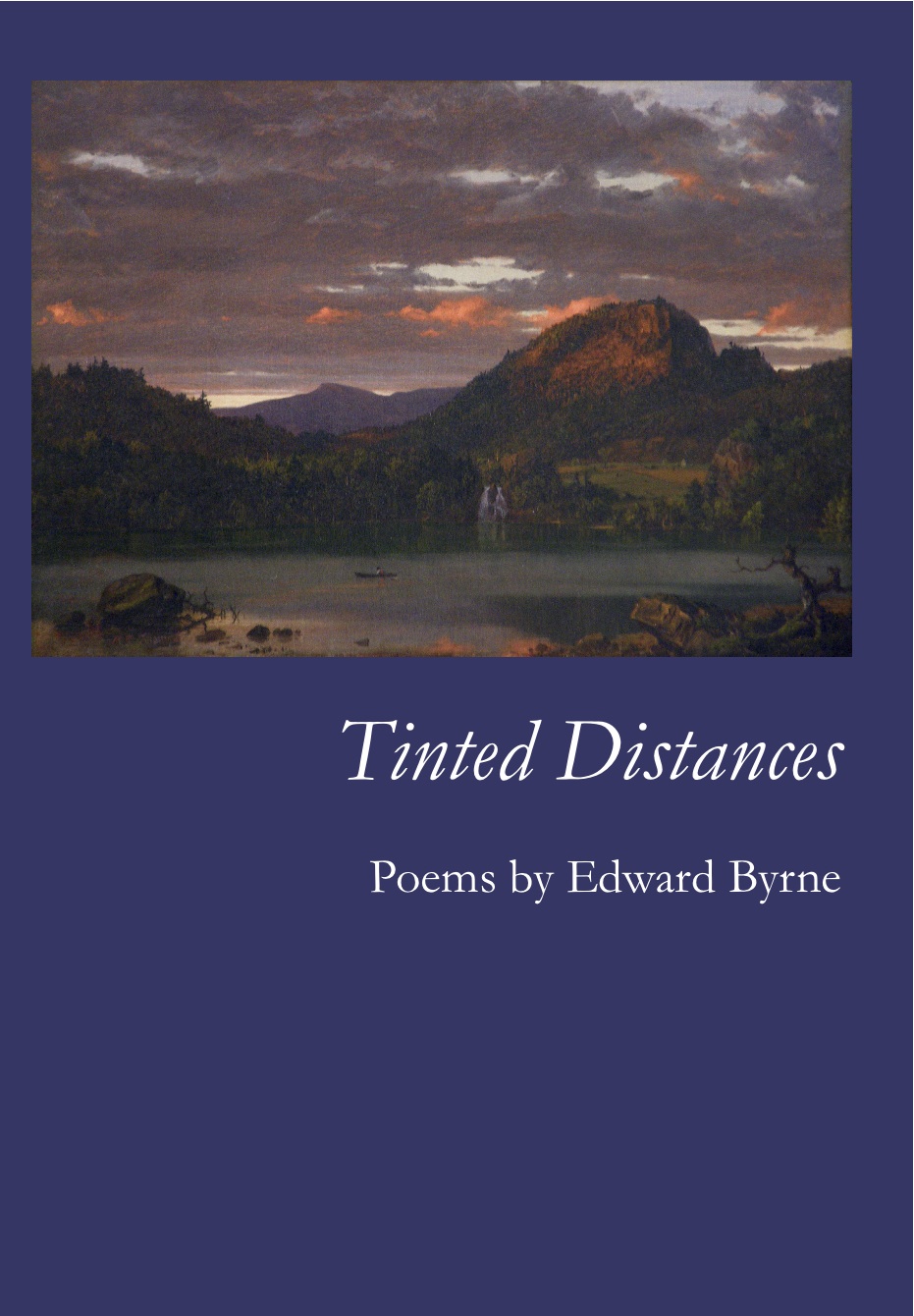 The poems of Edward Byrne's Tinted Distances strongly inhabit the world, even as they meditate on how that world is perceived in art and memory.
"No matter where Edward Byrne angles the lens of the lyric—on the natural world, other artistic mediums, or language itself—each image in his beautiful new collection Tinted Distances is 'as accurate as the slit / a sculptor could chisel out of granite.' Balancing with deft precision the immediate and intimate with the cultural and historical, Byrne's masterfully honed poems offer us the 'clarity of fresh footprints' and the 'new blueprint above, / that far bright pattern of fixed stars.' Tinted Distances is the achievement of a wise and discerning poet."—Claudia Emerson
"By taking on the rigors of the couplet, Edward Byrne manages through bracing counterpoint to draw into focus the minute particulars of the world both around and within him. There aren't many collections of poetry for which the terms loving, open-hearted, and humane apply, but Tinted Distances is one such collection. After reading it, I felt I understood a little better Chekhov's belief that art exists to prepare the soul for tenderness. And what more could one ask poetry to do? This is a wonderful book, one that readers will return to again and again." —Sherod Santos
"Edward Byrnes's Tinted Distances is a tender meditation that reveals a careful eye and steady devotion to elegy and ode—gentle illuminations on the landscape and people dear to this poet's heart."—Dorianne Laux
Edward Byrne has published several previous collections of poetry, including Seeded Light. His works also have appeared in numerous literary journals—including American Literary Review, American Poetry Review, American Scholar, The Literary Review, Mid-American Review, Missouri Review, North American Review, and Southern Humanities Review—as well as an assortment of poetry anthologies. In addition, he has written essays for various critical texts, such as Mark Strand (Chelsea House), edited by Harold Bloom, and Condition of the Spirit: the Life and Work of Larry Levis (Eastern Washington University Press), edited by Christopher Buckley and Alexander Long. Byrne is a professor of American literature and creative writing at Valparaiso University, where he serves as the editor of Valparaiso Poetry Review.
ISBN 978-1936370337, 108 pages, $19.00