One Thing After Another, Poems by Gary Thompson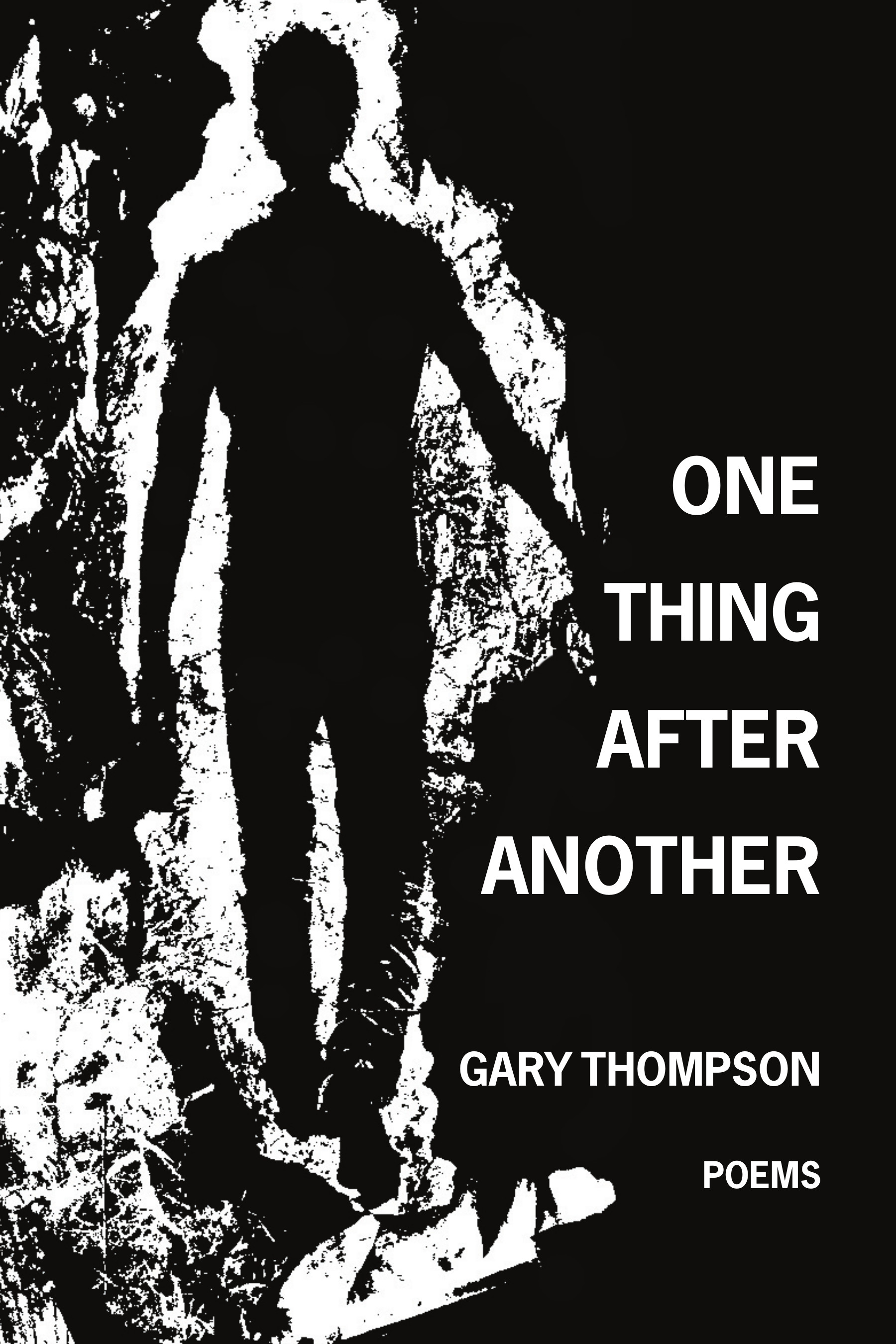 Questing on journeys both physical and spiritual, the speakers of Gary Thompson's One Thing After Another find that the flow of time, and of place, are eternal.
"Italians have a term of art for what happens on these pages, flitting among these winged words and feathers and talons of a life caught mid-flight in the quick silver of memory: pentimento, life rediscovered in all of its faded colors, rent promises and half-made dreams, layer upon layer upon layer, each carefully removed to reveal what the world took for lost. In Gary Thompson's meditations, the dawn morning of a past life throws the shadow of a lover's breast onto a bedroom wall in this one. And fear not, all the necessary ghosts walk through that room at one time or another: Keats, Hugo, Brower, Muir, Welty, Crawford, Carver, et.al. Somehow, Thompson manages to spring free the dusty wonder of our lives--for one more precious glimpse--before the noche obscura of our forgetting shuts that door forever."--Paul VanDevelder
"William Carlos Williams touted the reading of poetry as life-sustaining non-news—an essential element of 'spiritual health.' As well as, 'spiritful wealth?' Because, if a poet is lucky--we're talking catch-the-next-plane-to-Vegas lucky--the poet encounters, once, maybe twice, in a lifetime a collection as exceptional as One Thing After Another, a book graced with that rare vision that lifts the poet-reader's own sensibilities, and thus work, in fresh directions. Moreover, this good fortune magnified to the power of ten, the non-poet's realized wealth accrued via the reading of these poems is sure to buoy the very life, as it has never before known such a monumental lift. Either way, poet or non-poet, pack, first and foremost, this book of Gary Thompson's vital and talismanic poetry. Then, I believe I'd recommend The Horseshoe, off the strip. Come onnnn, sevens! Mama (and Daddy!) needs a new pair of shoes!"--Paul Zarzyski
Gary Thompson's poems have been published in a wide range of magazines, from American Poetry Review to Writers' Forum; many anthologies; and four previous collections: To the Archaeologist Who Finds Us, On John Muir's Trail, As For Living, and Hold Fast. He and his wife, Linda, live on San Juan Island.
ISBN 978-1625490452, 104 pages, $19.00