A Soldier's Daughter, Poems by Lois Klein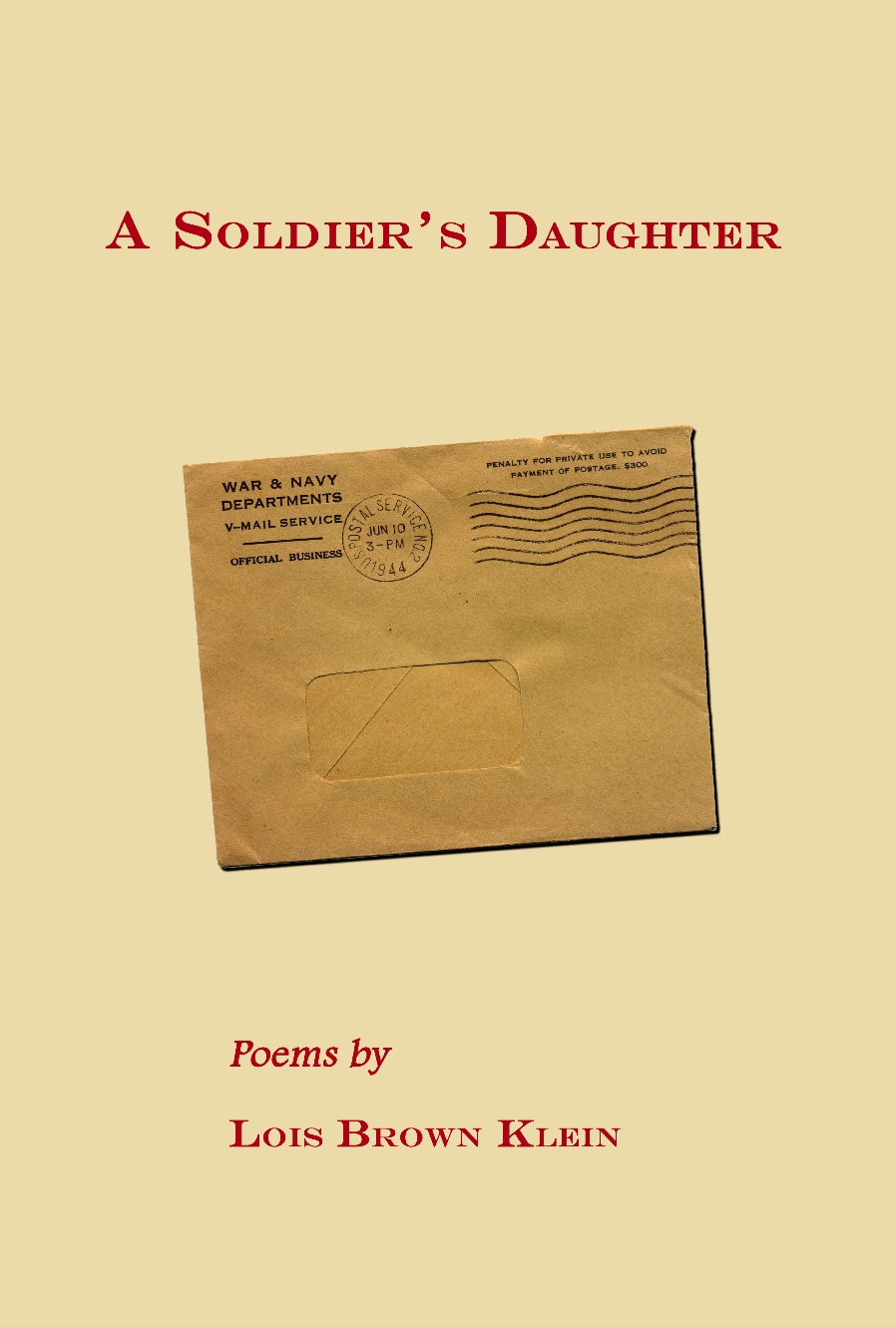 Lois Klein's A Soldier's Daughter is a poetry collection aching with remembrance, brimming with longing for an absent father, a vacancy that colors an entire life:
My father's ghost is everywhere.
He is the bullet I dodge,
the land mine I tiptoe around.
Yet these taut poems are redemptive, as well, moving to a hard-won sense of peace:
When it's no good
here on earth
I look up at the sky—
the weight of indigo
with its scattering
of stars like the square
of a childhood quilt
grown to cover us all.
"Thoreau said that all he asked of a writer was an accounting of his life, and, for me, the most engaging writing is autobiographical. These poems by Lois Klein meet Thoreau's standard, and they have certainly met mine. I have greatly enjoyed them and been moved by their generosity and openhandedness."—Ted Kooser, 13th Poet Laureate of the United States
"The imagery Lois Klein crafts and the story she tells will touch anyone with a heart. Her writing creates in the reader an ache and a desire to learn more. It is mysterious and revealing at the same time. Her essence shows through like a lonely, pulsing star. I loved every word."—Ann Bennett Mix, Founder of the American WWII Orphans Network
"With a clarity like glinting brook-water, Lois Klein gives us a memoir-in-poems that details 'the real story' of a life, a brilliant work of reclamation, deeply moving, containing all of childhood's magic and yearning, all of a grown woman's wisdom, hope and celebration."—Barry Spacks, Santa Barbara Poet Laureate
Lois Klein holds a BA in English Literature fromTufts University and an MA in Psychology from Antioch University. Her chapbook Naming Water was published in 1998. Her poetry has been printed or is forthcoming in numerous regional and national journals. She has given readings throughout California and has been a featured presenter at the San Luis Obispo and Santa Barbara Poetry Festivals. Ms. Klein is co-organizer of the Santa Barbara Poetry Series and coordinates the monthly Santa Barbara Favorite Poems Project readings. She is a Fellow of the South Coast Writers Project and teaches through the California Poets in the Schools program.
ISBN 978-1934999004, 80 pages