Dust and Bread, Poems by Stephen Haven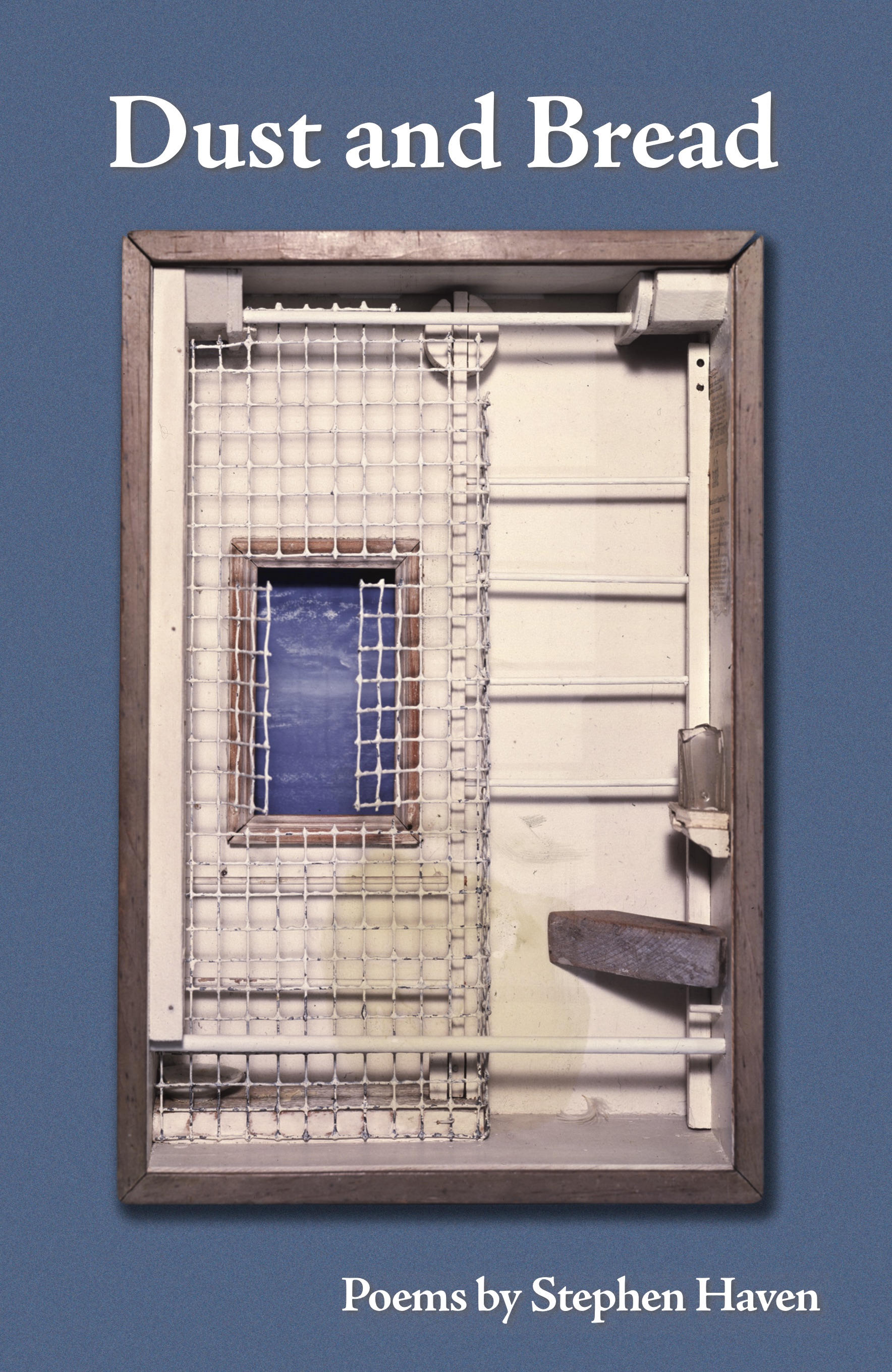 Dust and Bread by Stephen Haven is a book of many geographies. Its elegantly-crafted poems span the world from China to the ground right under our feet, and take the widest public and most intimately personal subjects as their focus. Unifying the diverse themes is a textured music that sings of the "pang of hunger in the belly of a mammal, sway of the living tree."
Praise for Dust and Bread
"The poise and confidence of Stephen Haven's poems are in abundant display in his new collection. The poems range widely, from the People's Republic of China to Cabeza de Vaca, from canny elegies and homages to artists and writers to acutely rendered and pathos-laden portraits of domestic life. And yet, for all the variety and technical mastery of the collection, its most distinctive quality is that hard-won maturity of vision that James Wright famously called 'the poetry of a grown man.' He offers us moments which are, as one poem puts it, 'radiant and shared,' and for these offerings we can be grateful."—David Wojahn
"Stephen Haven's Dust and Bread is an intensely moving and eloquent book of poems. Much of it centers upon memories of China, much on memories of American childhood. It is a book, not just individual elegies and meditations, and portrays the authentic awakening to self of a poet's soul through experiential crisis."—Harold Bloom
"Whether he is nursing a headache in Beijing, praising famous menn or contemplating fatherhood and family, Haven gives his reader a patient interior journey where compassion and joy are in abundance. Dust and Bread is an admirable achievement and offers a strong sense of what it means to be an American man negotiating personal and global trials in the 21st century." —Marilyn Chin
Stephen Haven is Professor of English and Director of the MFA in Creative Writing Program at Ashland University, where he also directs the Ashland Poetry Press. He was educated at Amherst College, the University of Iowa, and New York University. His poetry and essays have appeared in Crazyhorse, American Poetry Review, Salmagundi, Image, Western Humanities Review, Literary Imagination, and in many other journals. Haven lives in Ashland, Ohio, with his wife Terri and their many children.
ISBN: 978-1932339024, 100 pages
Order from Amazon