The Cholo Who Said Nothing and Other Poems by Kenneth Robert Chacón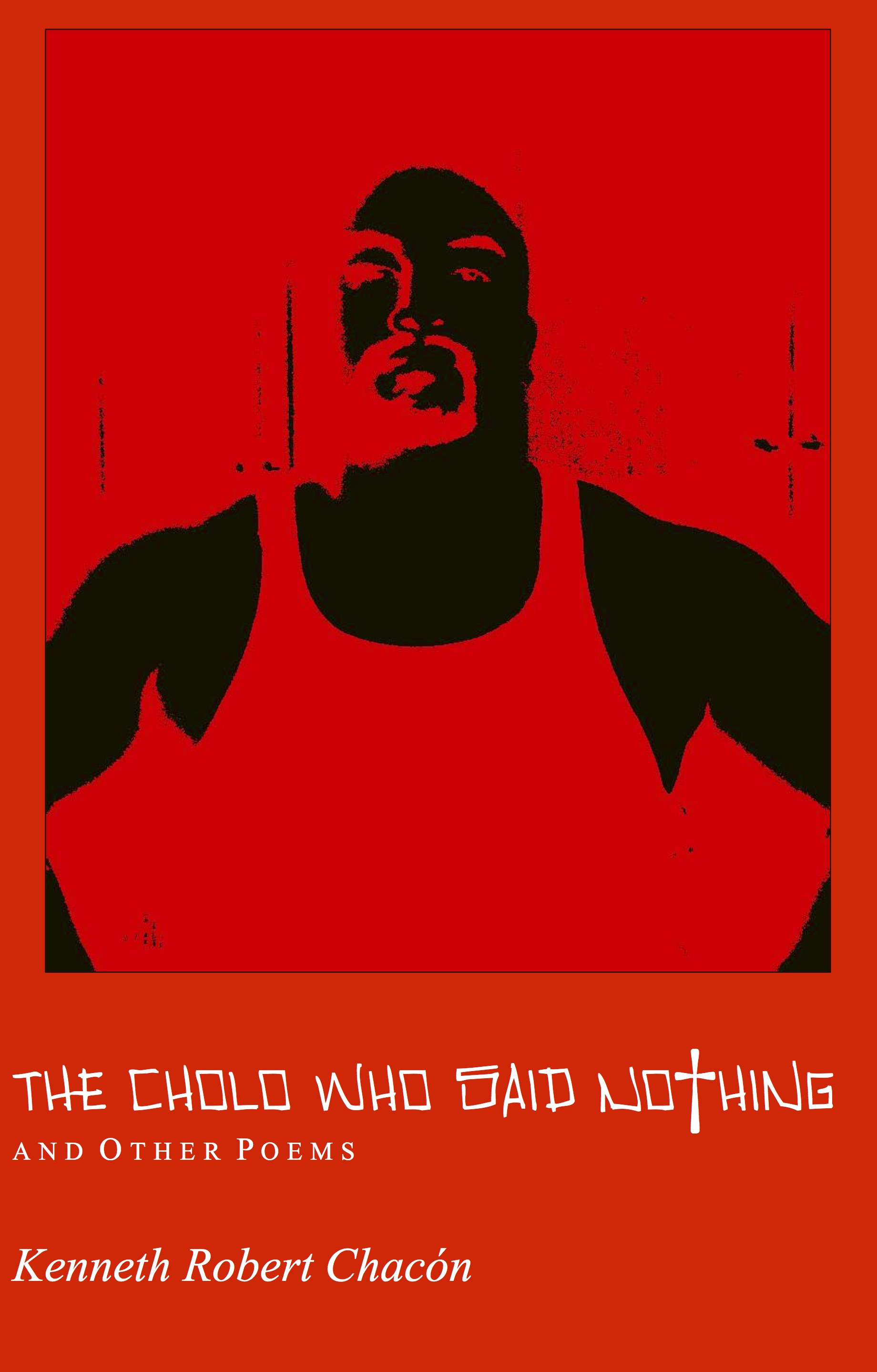 The lives in The Cholo Who Said Nothing And Other Poems by Kenneth Robert Chacón are hard, even brutal, but ultimately redeemed in their spiritual yearning. These poems are expansive in both their detailed portraiture and their ambitious journey.
Sample Poems by Kenneth Robert Chacón
"These poems take us on a courageous and harrowing journey toward salvation through a harsh, concrete world of abandoned buildings, drugs, alcohol, knives, and guns. Fresno streets beat a steady pulse into my head, the speaker tells us. It's this search, / this aching, that will lead me to the other side / of high. But this speaker's struggle to re-invent his life is not romanticized or over-simplified. Kenneth Chacón shows us a path filled with missteps and backslides and residual ambivalence: And in this night / that refuses to play nice, to fold softly away / and breed daylight, I sit on the pockmarked / concrete, waiting for the dopeman's good / shit. Unflinchingly honest about the tangible and ever-present appeal of what must be left behind, these poems carry no self-righteousness, no self-pity. They carry one man's candid, lyrical voice, and they offer songs of deep human longing and hope."—Corrinne Clegg Hales, author of To Make It Right
"In a time where there are endless soundbites and imagery that inundate our world and say very little, Kenneth Chacón's The Cholo Who Said Nothing says something. This debut collection is a hard-hitting testimony of one man's journey from the drugs and gangs that once ruled his world, into the suburban life and academia that he now grapples with daily. The poems—unapologetic in their subject and delivery—range from gut-check meditations to frenzied rants and enlightened observations, but always they are forged from raw experience and bold honesty. The candor in these verses is reminiscent of Jimmy Santiago Baca, but with the cool-handed spirituality of Andres Montoya. Of course, Kenneth Chacón's world is original and urgent, and I have no doubt we will hear from this poet for years to come."—Tim Z. Hernandez, author of All They Will Call You
"The Cholo Who Said Nothing is a stunning debut, a poet's meditations on drugs, gunshots, addiction, and the incessant echo of gangs. It is also a portrait of confession and redemption, survival, family, and grace. With Fresno as its backdrop, the visceral physicality of these poems equals their lyric invention, as Chacón writes, 'The sky is nothing. / The moon broken, / the sun asleep. / See how the stars are thrown down?' These poems remind me what poetry is all about. This is true fearlessness and conviction. This is a startling first book by a powerhouse of a voice."—Lee Herrick, author of Gardening Secrets of the Dead
Kenneth Chacón is a native of Fresno, California where he spent much of his youth and part of his adult life involved in gangs and drugs. By the grace of God, he was able to get educated. He received his MFA from Fresno State in 2004. His work has appeared in San Joaquin Review, Cimmaron Review, Poetry Quarterly, BorderSenses among others. He lives with his wife, four children, and grandchild and teaches English and Chicano Studies at Fresno City College. He hopes that through his writing, he can reach the ones who need comfort, the hurt, the lost, the broken, and somehow, impossible as it once seemed, he can welcome light into a dark world.
ISBN 978-1625492159, 128 pages