Edgewood: A Fictional Memoir in Prose Couplets by Mark Belair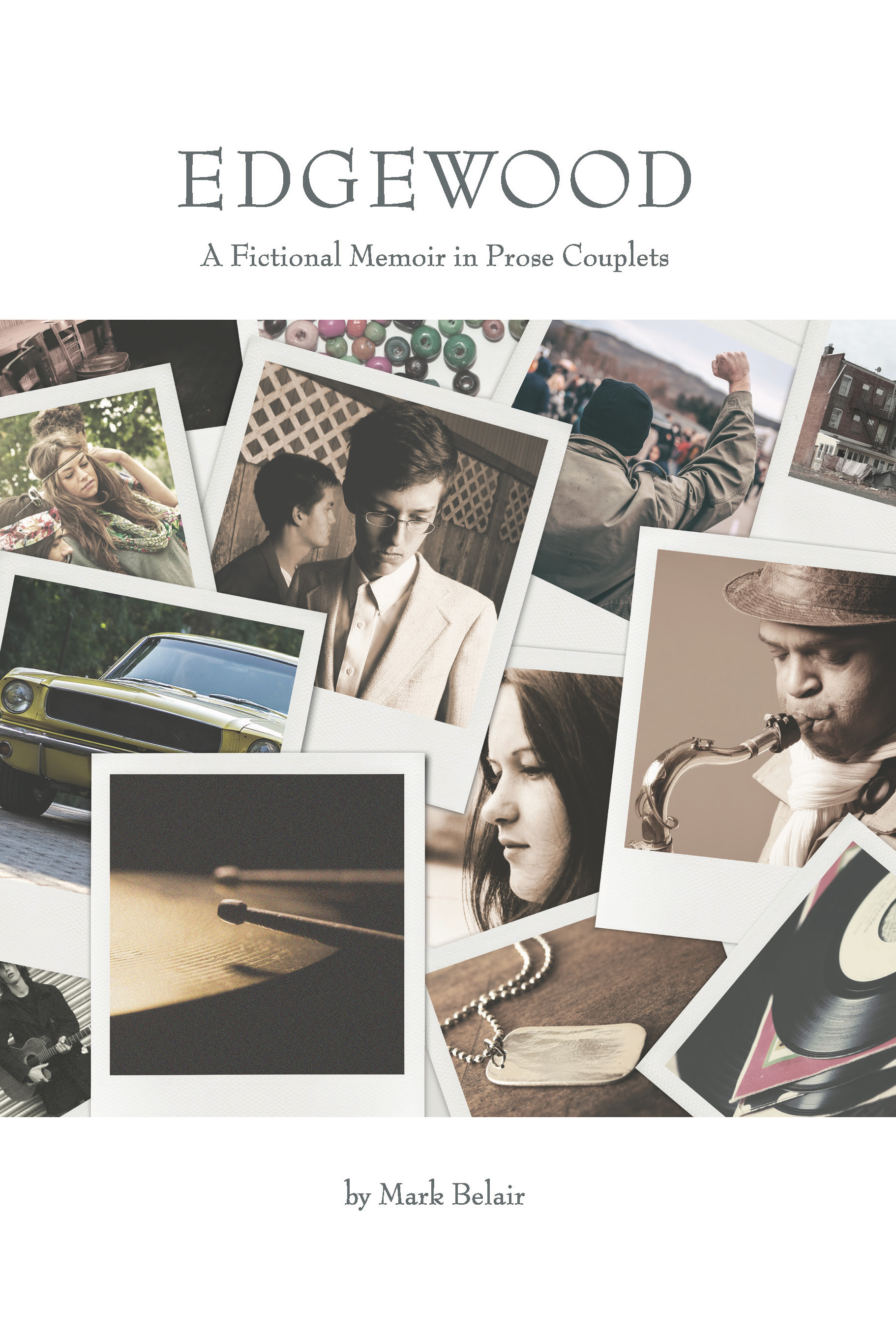 Edgewood, a sequel to Stonehaven, the author's previous book, finds that story's young, small- town, 1950s family in the booming suburbs at the onset of a new era: the Late 1960s. An era-troubled over Civil Rights and the Vietnam War-whose underlying social conflicts remain troublingly current.
Subtitled, like Stonehaven, "A Fictional Memoir in Prose Couplets," Edgewood uses the same formal strategies as Stonehaven to create a work of fiction with the intimacy and detail of a memoir set in language looser than poetry, tauter than prose. The narrative again borrows from music the three-movement form of the sonata-exposition of themes; development; recapitulation-while the text, as in film, once more renders the behavior of the characters without authorial comment, leaving all interpretation to the reader.
The story in each book is self-contained, but the ready resonances between the books reward a combined reading. A reading experience that immerses one in the grinding process of grounding, as we all must, in every era, an identity.
"Stonehaven, a book-length project by Mark Belair, describes itself as, 'A fictional memoir in prose couplets'-a unique form for a narrative that is itself intensely original. This work uses the conventions of poetry and the conventions of memoir in equal measure to create something blended, strange, and utterly absorbing… This refutation of narrative convention makes the work feel very much like a memoir. As in life, there are no neat conclusions here, but instead a gradual process of growth which the author captures with stunning acuity. The ultimate effect is like a slow-motion film which gives us time to focus on every detail and every nuance of a particular moment in a particular life… Stonehaven is a swift read, but everything about it urges the reader to slow down, to dwell on the detail and the musicality of the phrasing, to experience the narrator's world with measured and patient attention. It is a unique project-a form that is rarely seen or used elsewhere-but one which delivers something likewise unique and remarkable.-"Review from Neon Books
Mark Belair's poems have appeared in numerous journals, includingA labama Literary Review, Euphony Journal, Harvard Review, and Michigan Quarterly Review. Author of seven collections of poems, his most recent book is Stonehaven, a work of fiction (Turning Point Books, 2020). Please visit www.markbelair.com.
ISBN: 978-1625494153, 120 pages, $20.00
Also by Mark Belair: Stonehaven