Pretty Things Please, Poems by Marjorie Thomsen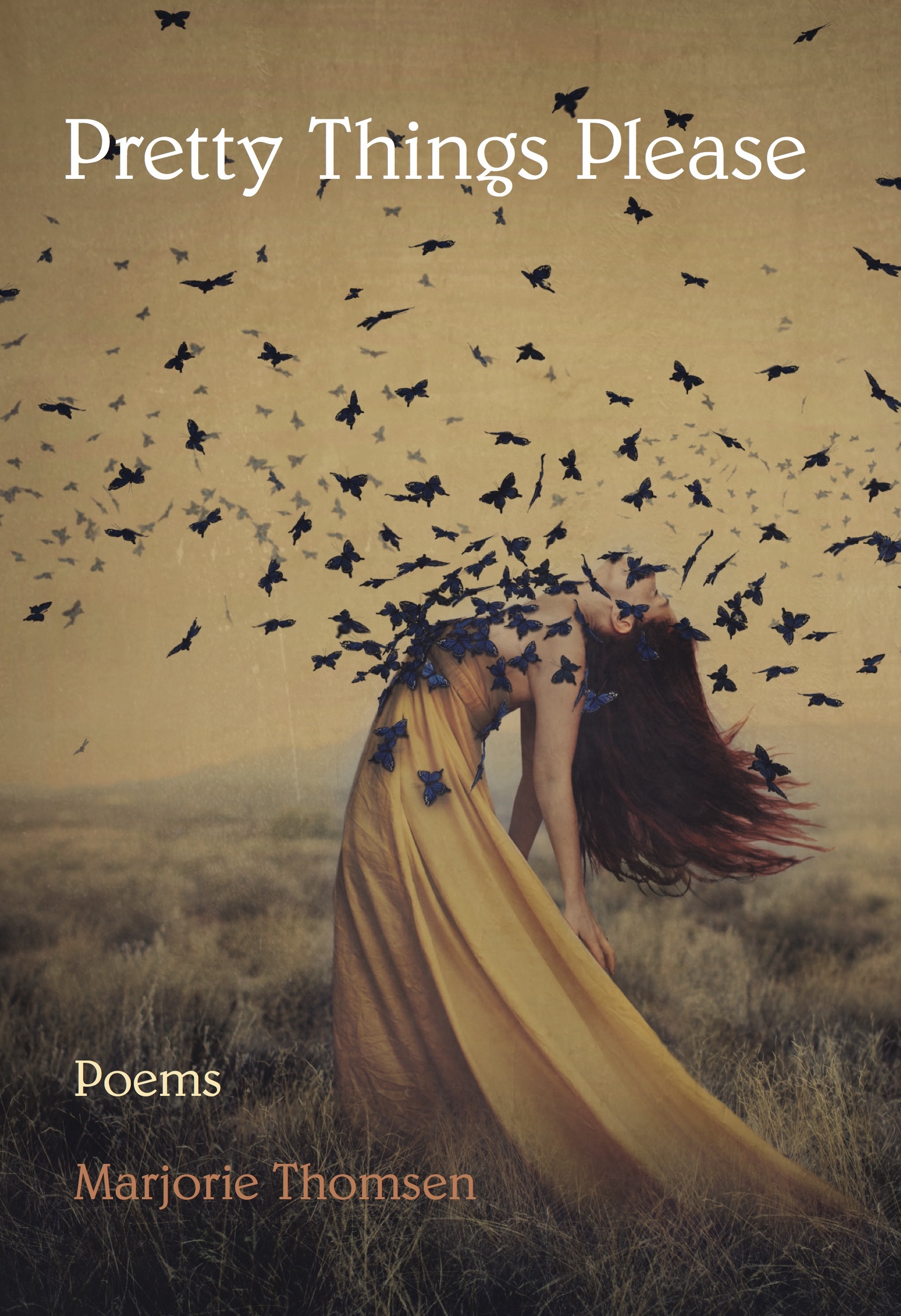 In Marjorie Thomsen's debut poetry collection, Pretty Things Please, she becomes enamored with unearthing what sustains and what haunts us. She makes a request: Name all that I cannot. In these poems, desire, ache, and awe take on unexpected variations--the long-dead lovers of Pompeii feed each other olives, a poisonous berry laments Virginia Woolf 's choice of the river, and mussels bear witness to grief not being carried out to sea. Attending to the sensuality of language, Thomsen probes the wild domain of both the real and the surreal.
Sample Poems by Marjorie Thomsen
"I loved reading Pretty Things Please. Thomsen cuts artfully between song and speech, makes nimble use of rhyme, and has the brio to write 'I wanted to hear abundance or absence/of the human cry.' There's great vulnerability in many of these poems; it's the vulnerability of a writer who understands her medium, trusts it, and is not afraid to follow her poems into dark corners. An exceptional debut." --James Arthur, author of Charms Against Lightning
"This is poetry that questions--but not because it places faith in some kind of perfect answer. Rather, the questions are method and result, journey and arrival. Theyey move the reader keenly and persistently closer, getting at more of the reality of any situation or thing, any image. omsen writes poetry that takes it all in, sorts it all, and wants to make sense using that intrinsic, eternal equation by which the self and the world outside create something more blazingly bright together."--Nate Pritts, author of Post Human
Marjorie Thomsen grew up in Greensboro, North Carolina, and Richmond, Virginia. She attended Simmons College in Boston and earned a master's in social work from Catholic University in Washington, DC. Her poems have been published in numerous literary journals and anthologies. She's the recipient of writing awards from the New England Poetry Club and the University of Iowa School of Social Work. She lives in Cambridge, Mas-sachusetts, with her family.
ISBN: 978-1625492067, 102 pages, $19.00